Hi Readers!!! Guess what! On July 5th, that's three days from now, I will have been writing on this blog for.... 2 WHOLE YEARS!!! So in honor of this momentous occasion, I thought I'd celebrate in the classic book-blogger fashion and host an epic giveaway!
So since this is my 2nd year blogging, we'll start out with two winners. And to up the excitement, if we can reach 200 Google Friend Connect followers by the end of July, I'll up that to four winners! Now I bet you're wondering what's up for grabs. Lets see....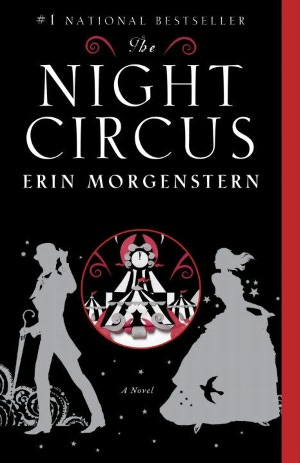 1. A paperback copy of The Night Circus by Erin Morgenstern!
This is one of my favorite books in the entire world! If you haven't read it, here's your chance. :) This one will be available internationally if The Book Depository ships to your country. You can check that here.
2. A hardcover copy Cinder by Marissa Meyer!
This is another one of my favorites! This one will also come from The Book Depository, so if it ships to your country, you can enter!
If we can reach 200 followers, I'll add a couple of prize packs to the line-up! Now for the entry rules:
A. You must be 13+ to enter
B. You must be a follower of Amanda's Writings to enter
C. The Book Depository must ship to your country for free
D. You must honestly complete the Raffelcopter form (I will check!)
Extra entries are available in the form! Make sure you stop by my policy page for more rules&regulations. This giveaway will end July 27, unless we reach 200 followers. Thanks for reading, and enjoy!
a Rafflecopter giveaway