IN DEFENSE OF EBOOKS
For a lot of book lovers, ebooks can be a touchy subject. Many people believe they're killing the print book and bringing down the New York Publishers. My perspective is a little different, because I'm an author who also worked for Borders for 11 years (right up to the end), and I can tell you that my former employer did more damage to the book business in the last decade than ebooks did. Likewise, the publishers themselves refused to let go of an expensive distribution system (not to mention their incredibly pricey New York real estate). But this is an issue people will be arguing, from many different angles, for years to come. And the way things are shaping up lately, I think we can honestly say that even if it wasn't the original culprit, the ebook has become one of the reasons the print book is going out of style. So I thought I'd offer some reasons why that's not the end of the world.
1. Price
Let's face it, these days most of us don't have much money to spend on entertainment. We're lucky if we can get our basic bills paid. That's why ebook prices are so attractive – many of them are $4.99 and under (even "free"). I price my ebooks at $.99, because that's what paperback books cost when I was a kid. I think readers should be able buy lots of books, not just one or two. Granted, a lot of the ebooks you'll find on the market these days are amateurish. But a reader can easily spot those just by reading the synopsis or a few sample pages. And checking out your favorite book blogs for recommendations can help you find a lot of gems. So lower prices are a good reason to check out ebooks – but what about the reading experience itself? That's when the features of a good e-reader come into play.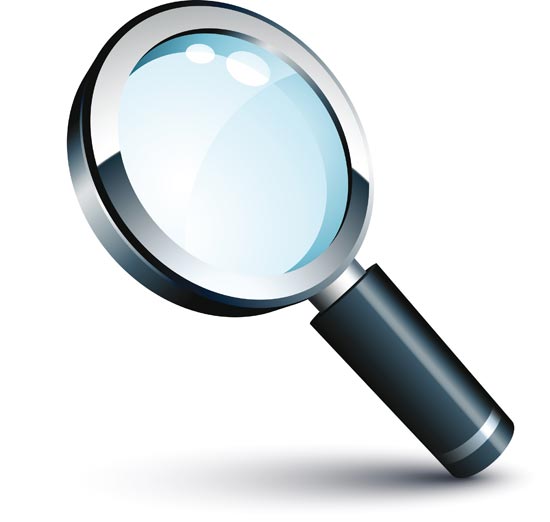 2. Large Print Reading Features
When I worked at Borders, we had one tiny section that offered large-print books. The selection was lousy, and the books (often trade paperbacks) were expensive. But in the last year Borders was open, a change occurred. People over 40 started asking about the e-readers we were selling. They had several reasons, but the one I kept hearing over and over was that they wanted a reader that could display larger print. Almost overnight, the large-print options went from a handful of titles to literally thousands. In my opinion, even if this were the only good reason for ebooks, it would be a compelling one. And there's another reason why your selection increases when you have an e-reader.
3. Your Favorite Authors Have A Backlist You Can Discover
You may think you've seen everything your favorite authors have written, and that you can get those backlist titles whenever you want. But that's not always true. It's expensive for publishers to print those books and then store them somewhere while the orders for them trickle in. Many of my writer friends who have a large backlist are now able to publish them as indie ebooks, and they charge as little as $.99 for them. If you really love an author, and you've only read their most recent titles, it's a delight to be able to go back and discover a treasure trove of their previous work. And you get to pay the author a bigger royalty instead of going through middlemen who take 92% of the profit.
4. Authors Can Earn More Money With Indie Ebooks
This one is only half true. It would be more accurate to say that many authors have the potential to earn more money with indie ebooks. Many of the authors who have been earning the biggest advances from publishers might earn less if they struck out on their own, even if they did all of the self-promotion writers have to do these days to get their books under the (virtual) noses of readers. 99% of us earn very little whether we work with publishers or on our own, anyway. What is more appealing to writers is the freedom we gain when we're in charge of our own careers. We can't be told by some publisher that we have to keep writing the same stuff, book after book. If we're smart, we still hire an editor to go over our manuscripts, and we listen to them. But no one can tell us not to write and publish books we love because they're not commercial enough.
So those are at least four reasons to like ebooks. I know it's scary to think our beloved paper books may go away some day. But if you've been collecting books for decades, you begin to notice something even scarier. They take over the house. Most of us don't have mansions where we can build gigantic libraries. We have little houses that become so overstuffed that we can barely move in them. And god help us if we ever have to pack up and move to another house.
I'm not saying we should get rid of print books entirely (I have one of those overstuffed houses). I'm just saying it's nice to have options, and ebooks are among them. Look at their virtues before you dismiss them. Some day they could become one of your most valuable resources.
Thanks Emily!
Tomorrow I will be posting a review of The Power of Six by Pittacus Lore, and then on Friday I will be hosting a giveaway for an ebook copy of Emily's book: Spirits of Glory. Thanks for reading!