This seemed like a fun meme, and I love lists so I figured I'd see what I could come up with. :) Top Ten Tuesday is a weekly meme hosted by
The Broke and the Bookish.
It's a fun way to get to know your fellow bloggers. Today's topic is Top Ten Favorite Covers.
Here is my list, in no particular order:
1. Fire by Kristen Cashore
I love all her books' covers, actually. They're all fantastic! Bitterblue is gorgeous and Graceling is captivating, but I think the colors of this one really catch your eye. It definitely has the great story to match!
2. Ice by Sarah Beth Durst
I didn't actually like the book all that much, but the cover is beautiful!
3. Crescendo by Becca Fitzpatrick
It's very eye-catching, don't you think?
4. The Iron King by Julie Kagawa
Again, I love all of her book covers but this is the one that drew me in first.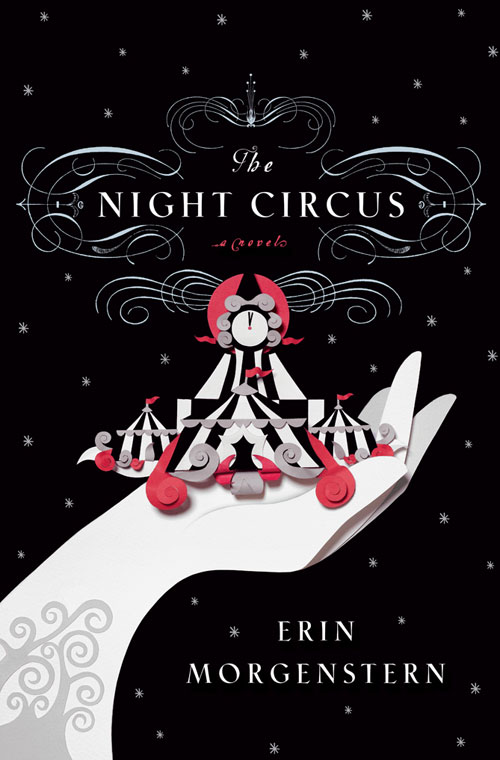 5. The Night Circus by Erin Morgenstern
This is one of my all-time favorite books ever. The cover fits it perfectly.
6. Sisters Red by Jackson Pearce
Absolutely beautiful. This picture doesn't do it justice.
7. Shiver by Maggie Stiefvater
Another author who has beautiful books. Shiver caught my eye first ;)
8. The Replacement by Brenna Yovanoff
Very eye-catching.
9. The Hunger Games
I couldn't leave this one out!
1
0. Borrowing Abby Grace
I love it!
Thanks for reading! Leave links in the comments and I'll check out your lists!