So today is Friday, aka the end of the week. And in my case, end of spring break (sigh). I guess that's ok though, because my week was pretty good. It involved a lot of bike riding, and rain, a little bit of golf, a museum or two, a zoo, and lots of books.
The rain put a bit of a damper on things (especially since I was planning on playing a lot of golf), but we managed find some interesting things to do, like the 100th Anniversary Titanic Artifact Exhibition. We were originally planning on seeing the WWI Memorial Museum, but it is apparently closed on Mondays. Haha. Anyway, when you go in the exhibit, you get a boarding pass of one of the passengers, and at the end you get to check a wall with all the names of the passengers and crew and see if your person survived (mine did!).
The WWI Memorial we went to see.

Well the rain kept coming, so other than a few soggy bike rides, all I had to do was read, which works out just fine for me actually. Lets see, I finished Wither by Lauren DeStefano (and posted a review!), Delirium by Lauren Oliver, Leven Thumps and the Gateway to Foo by Obert Skye, Leven Thumps and the Whispered Secret (these are quite entertaining), and Oracle - Sunken Earth by C.W. Tricef (review coming soon).
I also reorganized by bookshelf (abc order by author this time). Upon noticing I only had a little space left, I hit the bookstore. I came home with two books (including a copy of The Hunger Games for my giveaway). Also, the lovely folks over at The Book Barn let me borrow a few ARCs to read and review in return for linking to their website. I was, of course, happy to oblige. Ha.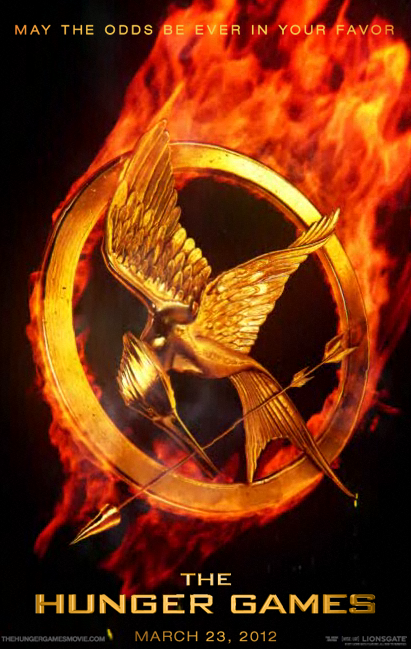 In other news, the midnight premier of The Hunger Games was last night (or this morning). I didn't get to go (I'm going in the next week or so hopefully), but my friend Emilee did and she said it was the "BEST MOVIE EVER!!!!!!!" So if you haven't seen it, make plans to go! And if you have seen it, then I'm jealous! If you haven't read the books and don't understand the hype, go and enter my Hunger Games Giveaway for a chance to read it!
So tomorrow I'm going to post a review of Delirium by Lauren Oliver, followed by In My Mailbox (catch-up edition). So until then, Happy Friday!