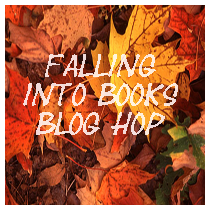 Hey everyone! It's finally time to start the Falling Into Books Giveaway Hop! Before I get to what I'm giving away, let me just say that I am not hosting this event, that would be Michelle over at
Oh! For the LOVE of Books!
To get a list of all the other participants, head on over to her blog.
Alright, now for my part. If you've been hanging around my blog, you know I'm giving away Far From the War by Jeffrey David Payne. You can find a review of it under the author's name on my review page, and the Goodreads link is on the post before this one. I really loved the book, and hopefully you will too.
To enter the giveaway, you'll have to be a follower (the same goes for all the blogs participating. For me, use Google Friend Connect), you have to give me your name (or alias), and you have to give me your email. I won't be keeping any of this information afterword and I won't be distributing it either. The only one who will see all of this is me. You also have to be 13 or older and in the U.S.
Optional entries include your website or blog, posting a comment on this post, following me on Twitter (@manda_panda95), and following me on Facebook (Amanda's Writings). Links for Twitter and Facebook are either on my sidebars or on the bottom of the page. With all that being said, good luck and don't forget to check out the other blogs!
Thanks for reading!